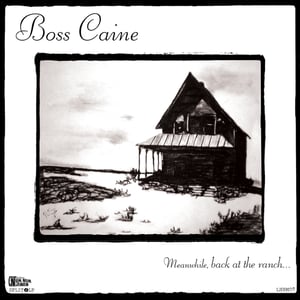 £

5.00
A brand new 'split LP' featuring 2 mini albums for the price of one!
Containing Boss Caine's new mini album: 'Meanwhile, back at the ranch' and Mark Wynn's latest ep: 'Lovers, Losers and Wasters' both on one CD!
'Meanwhile, Back at the Ranch' track list:
1.Take Me To The City
2.Dean Street Devils
3.Self Medication Blues
4.Meanwhile, Back At The Ranch...
5.Murder On My Mind
6.The Life In Your Years
So yeah, 2 artists, 2 records and 14 tracks on cd in card wallet with inlay for ONLY £5!
Pretty good huh!?